The Peugeot Moovie
What the...?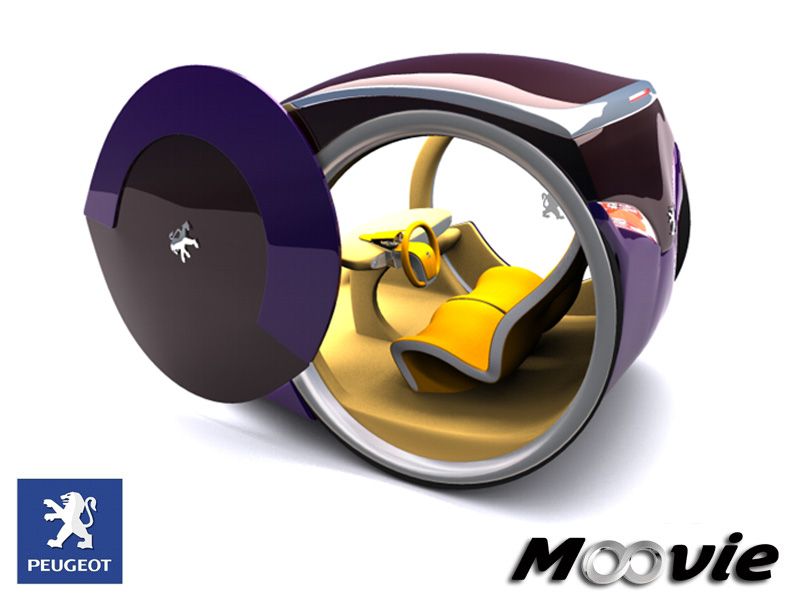 Excerpt from Automobile Magazine:
Peugeot runs a worldwide design competition, for which the prize is awarded at the Geneva motor show in the spring. Then the company builds a full-scale concept car in time for Frankfurt in the fall. The Moovie is an agile and environmentally friendly city car designed by a young Portuguese, André Costa. Among the innovations are dual-function doors that house gigantic rear wheels and slide forward to access the two-seat interior. We aren't sure, however, about the dynamics of the rubber band rear wheels and the tiny fronts.
To see various views of the vehicle visit
Peugeot Moovie Concept
article.
Frequently Updated News on the Auto Industry